Planning on adding a garden shed to your backyard? 
Garden sheds are typically used as outdoor utility space or storage. However, more and more people are using them as living spaces. What kind of flooring you choose for a garden shed will vary based on what you need the shed for, but take a look at the following considerations before making your decision. If you're like most homeowners, you probably want to keep the cost of your project as low as possible because it means less money spent. The one thing you should focus on is the type of material used in the roof and how sturdy it will be. As long as you follow these steps, however, you should be able to find a flooring material that fits your needs and budget.  This guide will help you determine the best type of flooring for your shed. Find out which has the features that will work best for your needs and how it will stay protected in harsh weather conditions.
---
Top Tips for Choosing Flooring or Installing Carpet in a Garden Shed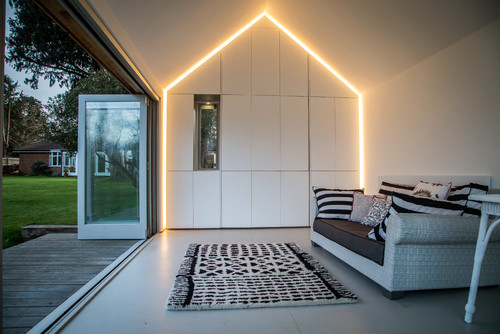 ---
Which is the best flooring for a shed ?
There are various types of materials that are used in the construction of sheds. Keep reading to find out which is the best flooring for a garden shed.
A classic choice for the design of sheds. The initial cost of a garden shed is usually higher, but it will last longer. With a wood floor, you can enjoy easy maintenance, minimal cleanup, and fast repairs in the case of any damage. Also, the flooring will be long-lasting, resistant to weather damage, and will be free of pests. If you want to learn more about wood flooring options, click here.
A cheaper option for those on a tight budget.Finished MDF (Medium Density Fiberboard) is a type of wood flooring that has been treated to look like wood. The material is also highly stain resistant and easy to clean.
Tiles are a high-quality alternative. They are simple to clean up, and also they are sustainable in many weather conditions. The price is different, and it depends on the store you are purchasing them from. They can be brilliant adding to your garden shed.
---